Treatments in the Philippines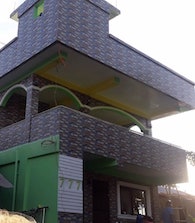 For treatments in the Philippines, please contact me by e-mail or directly via my website.
Directions to our house:
Passing the Villa Navarro Resort on the right, you can see our house after a few meters on the right side.
Please ask on-site, or ask the tricycle driver for Pepsi and Eusevio.
January 06. to March 26. 2020